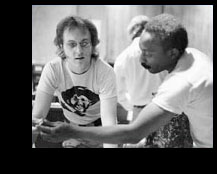 Grammy-award winning percussionist, songwriter and producer Ralph MacDonald was born in Harlem, NY in 1944. As the son of Trinidad-immigrant and Calypso performer "Macbeth The Great," Ralph grew up amidst the rise of Calypsonian revolution in New York City. The young boy was often placed playfully on his father's drums for a moment or two and, when he got older, MacDonald dreamed of someday achieving the regional success of his father.
At 17, Ralph helped a friend carry his steel drums into an audition for legendary performer Harry Belafonte. The friend got the gig, and MacDonald became a regular at rehearsals. When one of the players in Belafonte's Steel Band was late for a rehearsal, Ralph brashly declared his ability to play, and wound up getting the job.
Thus began a 10 year stint with Belafonte that schooled MacDonald in the music business. It also introduced him to songwriter Bill Salter, and the two began writing together to fill time on the road.
At one point, young MacDonald had the nerve to tell Harry Belafonte that despite all the gold records on the wall, Belafonte didn't really know what Calypso was. Belafonte said "Fine kid - if you know so much because your father was a Calypso singer, then you write me a song."
MacDonald delivered an album of songs: 1966's critically-acclaimed 'Calypso Carnival.'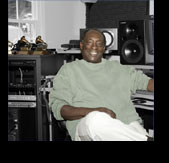 At 27, MacDonald, Bill Salter and William Eaton started their own publishing company, Antisia Music. Everyone told him he was crazy, but Ralph was determined to do it on his own. The partners opened a modest office in New York City and kept the door locked. When asked why, MacDonald explained that it was a publishing company, and that songs were meant to go out the door, not in. He gave himself two years to get the company going.
One year and eleven months later and wondering if Antisia Music would survive, Ralph happened to begin working with Roberta Flack. He and Salter had written a song called "Where Is The Love," and in a studio session, he pitched it to Roberta. She recorded it, and it went on to sell 10 million copies, earning Roberta and Donnie Hathaway Grammys and firmly establishing Antisia Music.
From there the success kept on coming. Ralph began recording with legends like James Taylor, Billy Joel, Bette Midler, Diana Ross and Paul Simon. He and his partners wrote the Grover Washington Jr. hit "Mr. Magic" and Antisia Music placed a song called "Calypso Breakdown" on the BeeGees 'Saturday Night Fever' soundtrack. That album went on to sell 47 million copies and earned MacDonald two Grammys of his own, as a performer and a producer. Riding high on the disco craze, Ralph released two albums of his own, gaining commercial success and international recognition.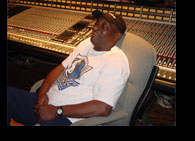 In 1980, Ralph wrote and produced Grover Washington Jr.'s classic album "Winelight." Among the MacDonald compositions were hits like "Winelight," "In The Name Of Love," and a song destined to become an American standard: "Just The Two Of Us." That song alone has been recorded by hundreds of artists worldwide, including Will Smith's 1999 adaptation of the song.
Today MacDonald still spends his time writing and recording for Antisia Publishing when he's not out on the road touring with Jimmy Buffett and the Coral Reefer Band. He also continues to release new albums of smooth, percussive jazz and pop. Now firmly established as a successful songwriter, a legendary percussion player, and an international star, it would seem that the kid from Harlem who dreamed of nothing more than achieving what his father had has succeeded in a big way.